I think the reason it takes me so long to write a post and then post pictures about the post is because I can no longer just upload my pictures to blogger but have to instead upload them to photobucket and then upload them to my blog because my blog can't take anymore pictures because there is just not enough space. (Anyone want to diagram
that?!?)
Or maybe it's because I'm just weary. I have several small people that demand much out of me and I don't have much time to go along with said demands. So blogging and pictures get tossed to the side.
I did promise a few more pictures of our totally awesome vacation, so here they are.
*********
After we left Ohio we drove on up to Michigan to see my family. Last November my parents bought the cutest cottage ever, so we spent several days enjoying life on the water!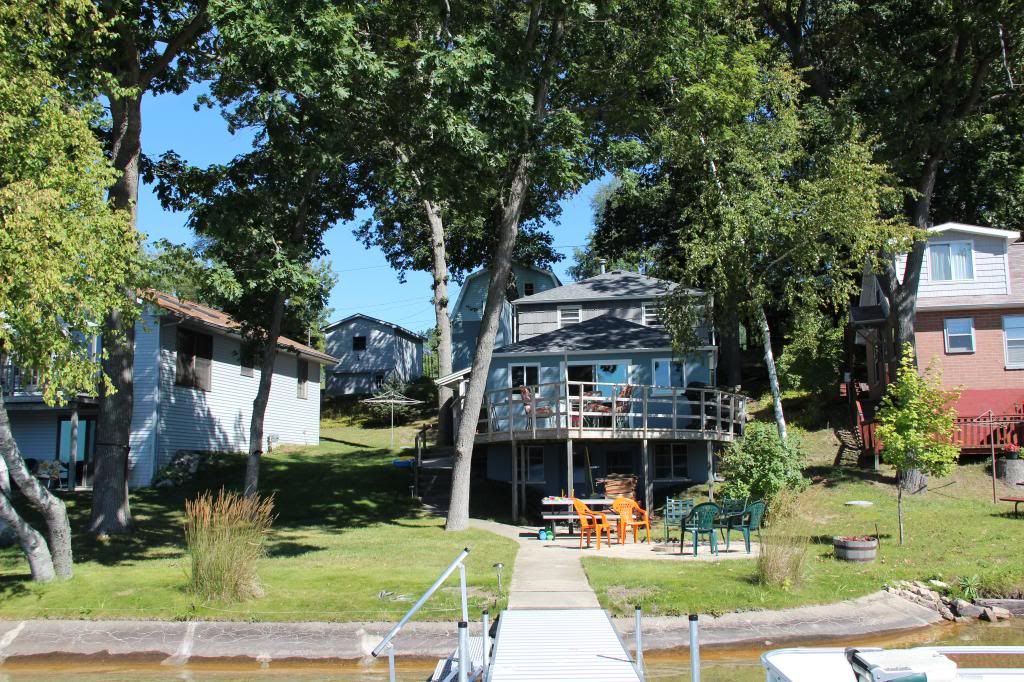 In the evenings we enjoyed sitting around the fire roasting marshmallows and making hobo pies.
Uncle Jared and Grandpa helped William fish for the first time, and he caught several small fish.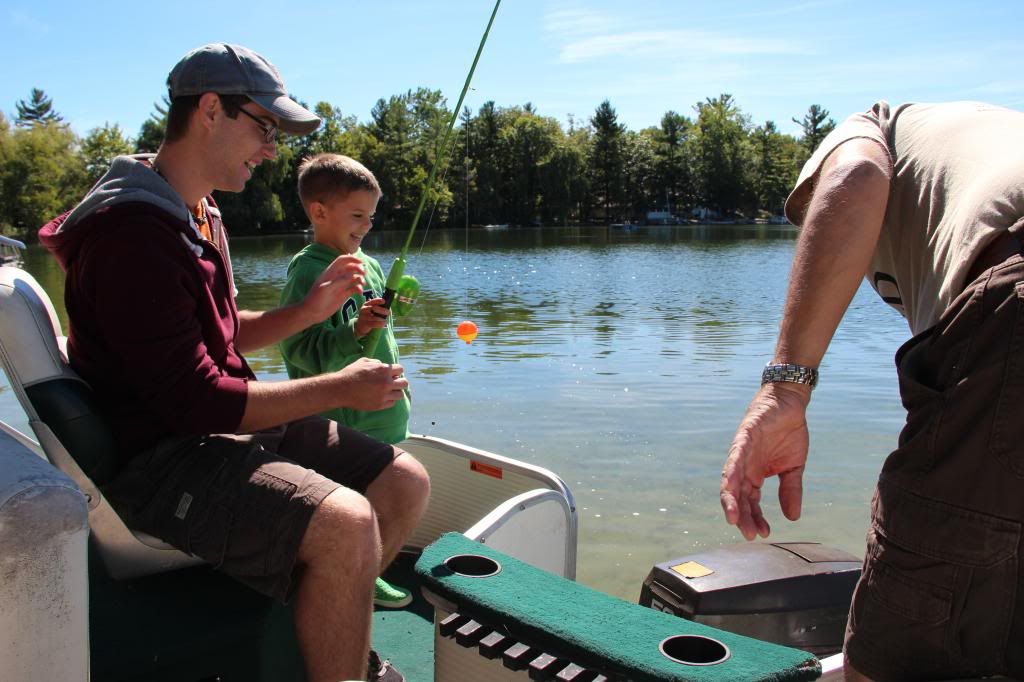 The smile on his face pretty much sums up everything!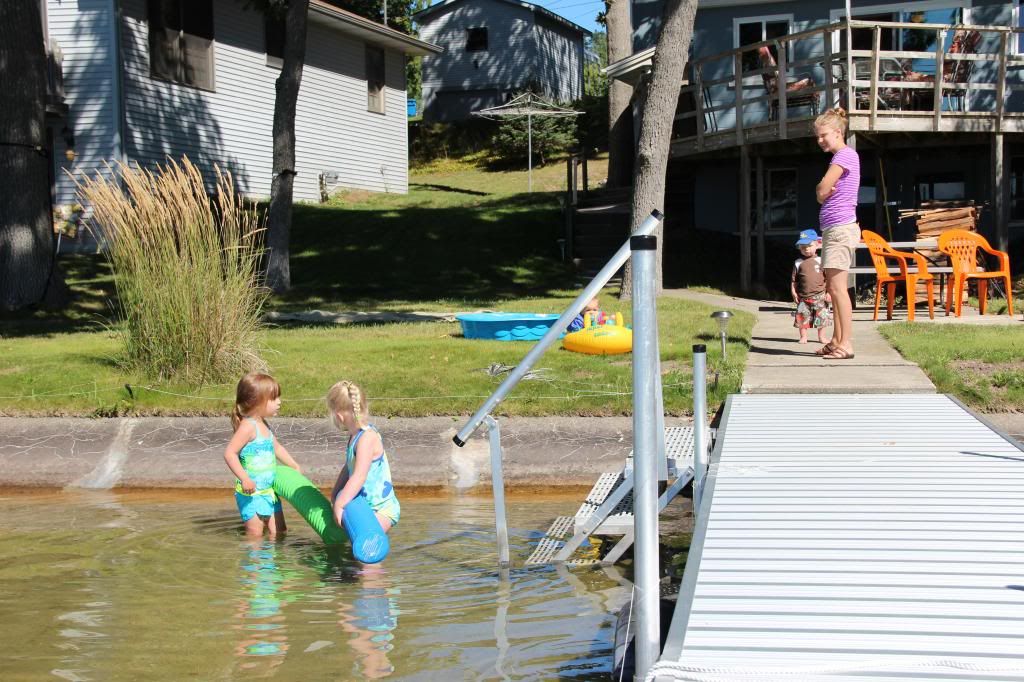 A long-time friend of mine was able to come up and visit us for the day, along with her three kiddos. It was so fun seeing our little girls play with each other!
Have I mentioned I have the cutest niece ever? Well I do.
Maggie and Kierra enjoyed some pool time together.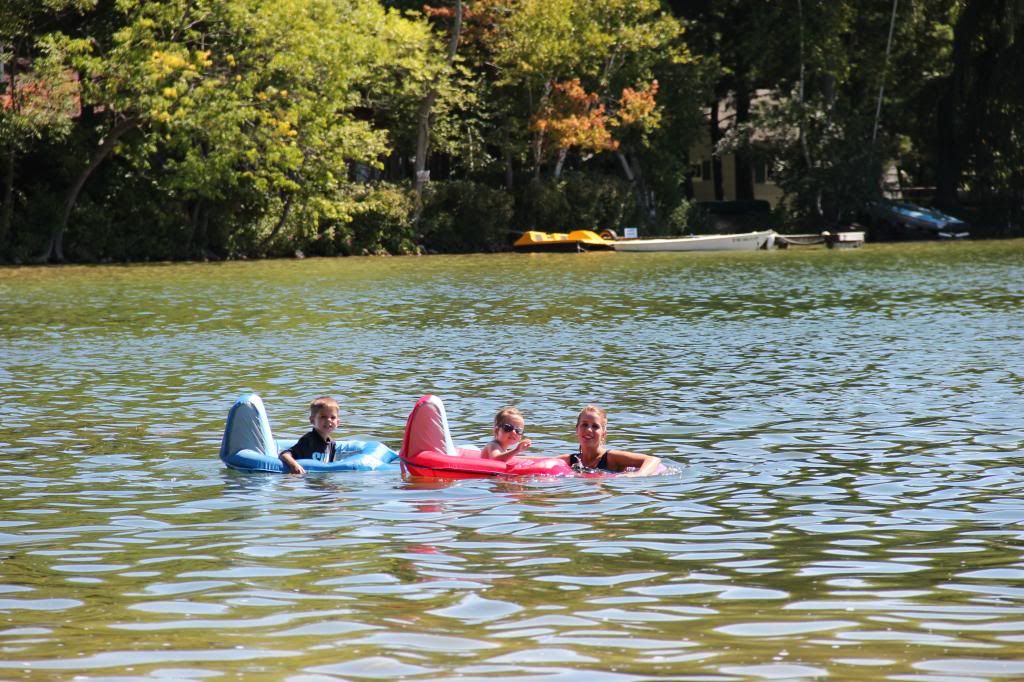 And Aunt Lynnelle was brave and took both kids out for a ride on the floaties.
I can't find pictures to prove this, but William and Abby also got to go tubing around the lake behind my Dad's boat! I really couldn't believe that wanted to go, but they did and had a blast doing so. William went by himself and Abby went with her friend. John and I also went tubing! Jared managed to get John to flip off the tube, and the kids were a bit concerned watching John try to get back on the tube (to no avail). They truly thought we were going to have to simply leave him in the water and, well...leave. Obviously that didn't happen, but it was still funny to see the looks on their face when time after time John could not pull himself on the tube again.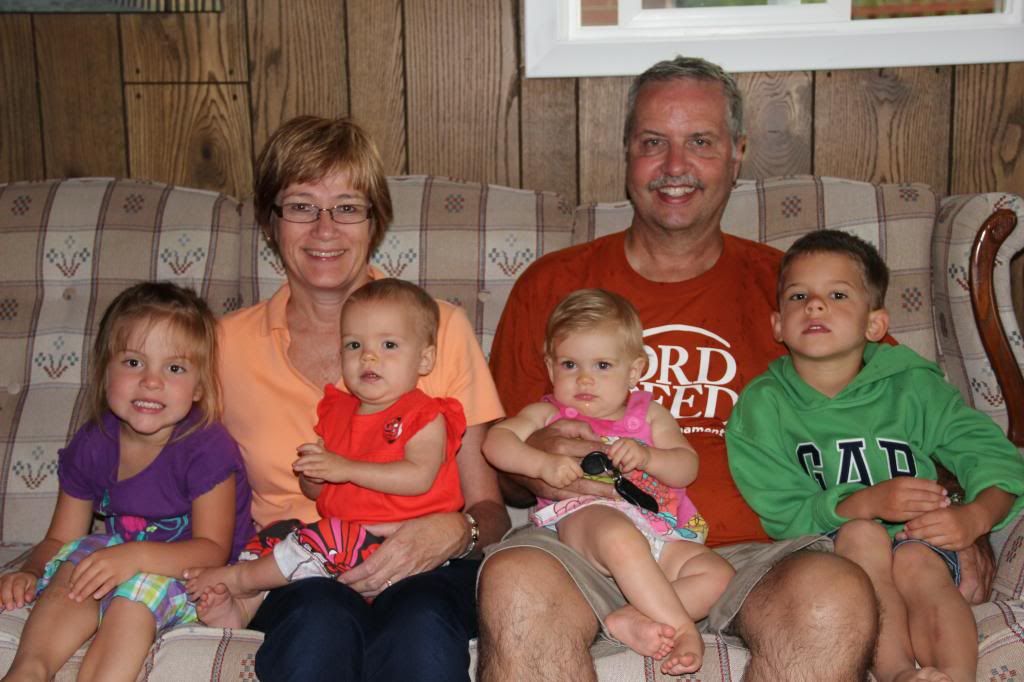 Here are Grandma and Grandpa with all their grandkids!
We had such a great time at the cottage that I think we will have to plan summer vacations to Michigan now!