We recently returned from a two week vacation back east to visit family and see the sights. It was such a fun trip. We flew out to North Carolina, stopping first to see the last home game of the Durham Bulls. It might be the first game that I actually caught John snoozing. In all fairness, we did leave for the airport at 1:30am PST, so trying to stay awake for a 7pm EST game was exhausting. Let's just say that we didn't last much longer than the 7th inning.
The next day we cruised through the Smokey Mountains.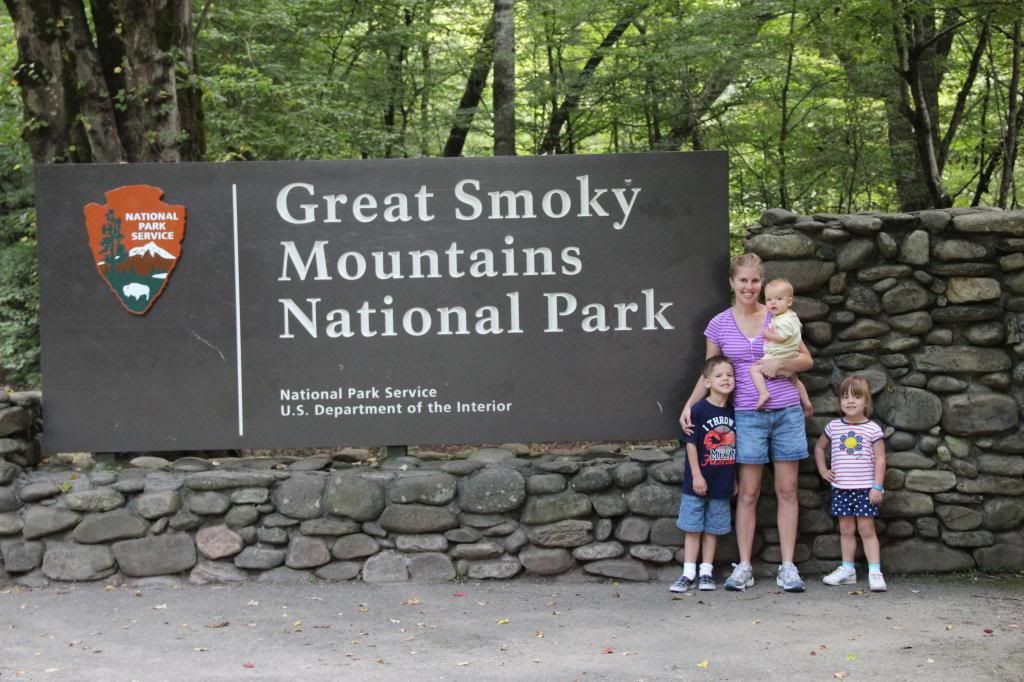 We stopped at the farm that was at the visitor's center, admiring the chickens and wild hogs.
Then we hiked Clingman's Dome, the top of which is the highest point in the Smokey Mountains. It was a bit foggy, so after the exhausting climb up we couldn't really see anything. Note to self - Maggie HATES being in Ergo carrier. Staring at my back/front was not her idea of fun. And having her on me was just plain hot. Next hike - stroller!
This was a park we could have spent a lot more time in. The beauty was just incredible.
After we left the Smokey Mountains we headed off to Blountville, TN, to spend Labor Day weekend with John's sister and husband. We had such a relaxing time in their beautiful home, seeing the sights of Eastern Tennessee, and enjoying wonderful food.
We spent a day at Tweetsie Railroad, an old fashioned carnival-type theme park in the Appalachian Mountains.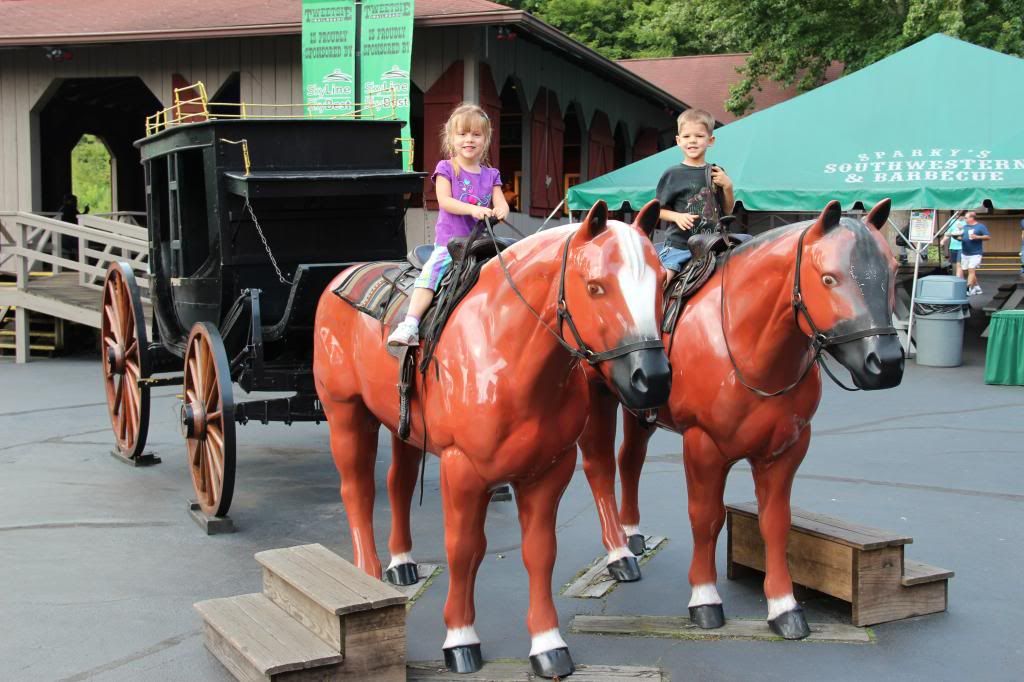 I think this old Ferris wheel might have been my favorite ride!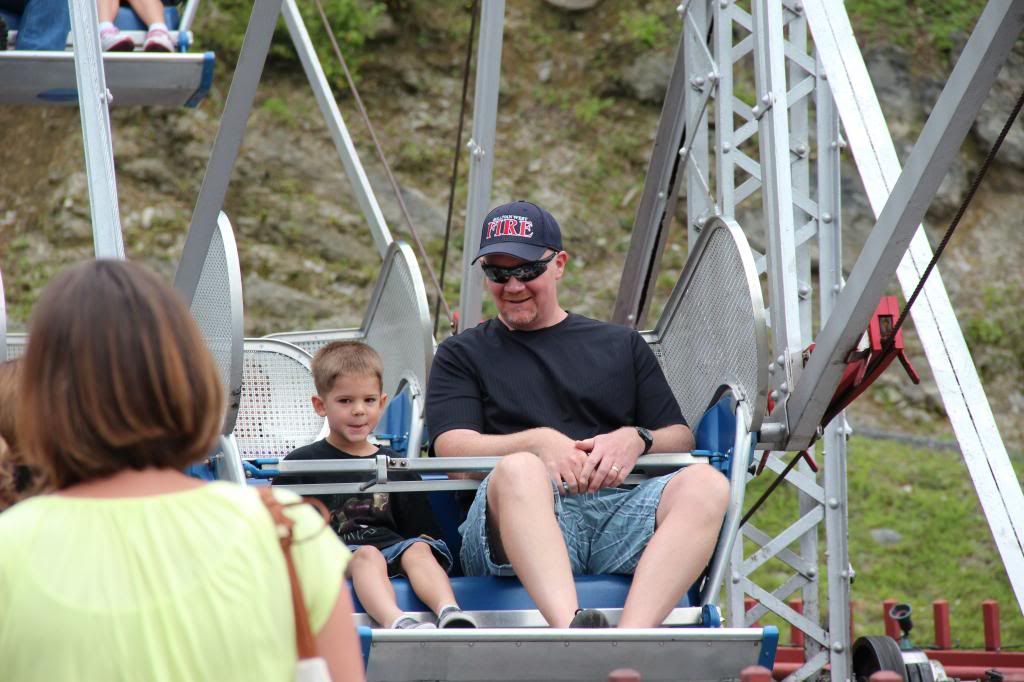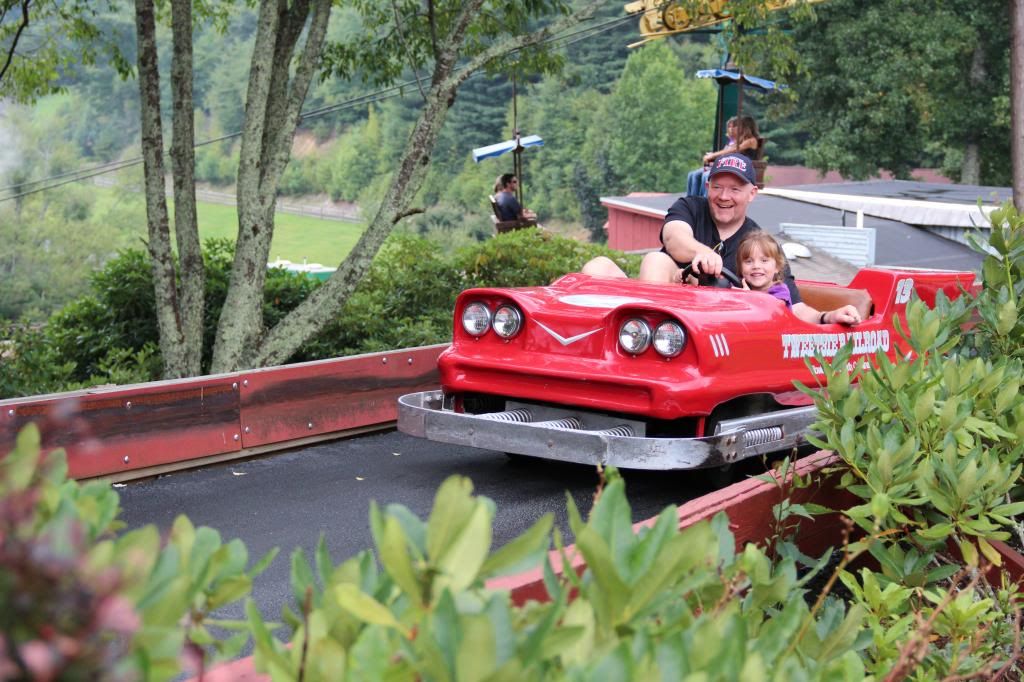 I'll post more later, but for now...enjoy!