Christmas came and went without a post. Sigh. I'm trying to keep up this blog but I only have so much time and my family comes first.
We had John's parents and Aunt over for Christmas. The kids were so excited when they finally arrived! They had snowy weather coming down from their house so the trip took much longer than expected.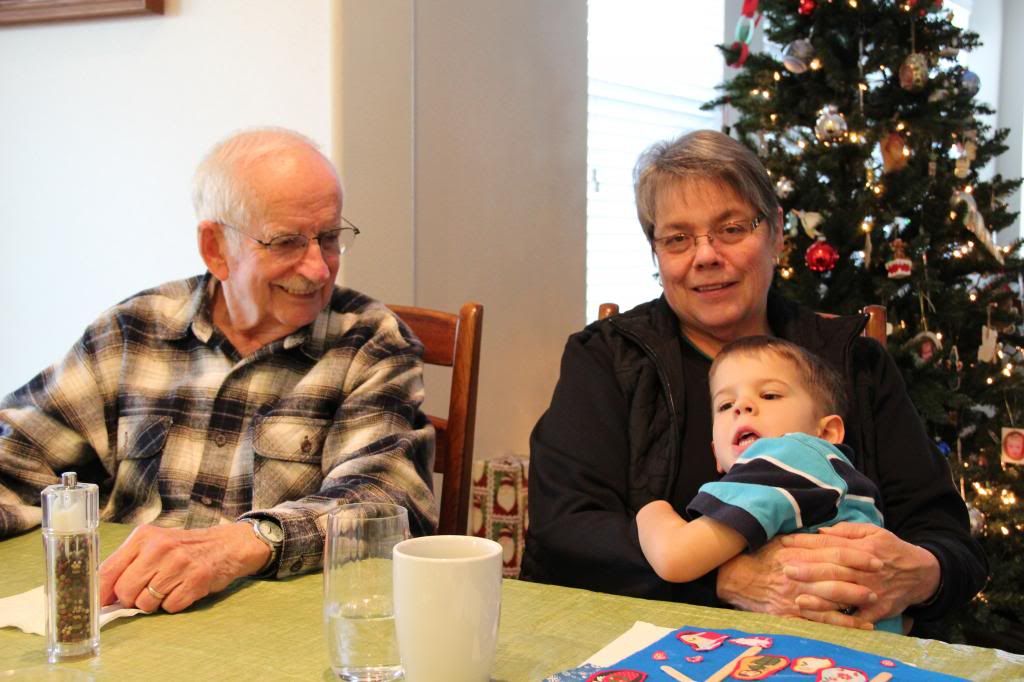 I love this picture...just wish we had thought to move the dirty dishes!
William specifically asked Santa for a crockpot and Abby asked for a torch. And the Man in Red delivered! (Yes, I do realize that technically William received a rice cooker and Abby a princess wand, but hey. Santa sometimes has to make last minute substitutions.)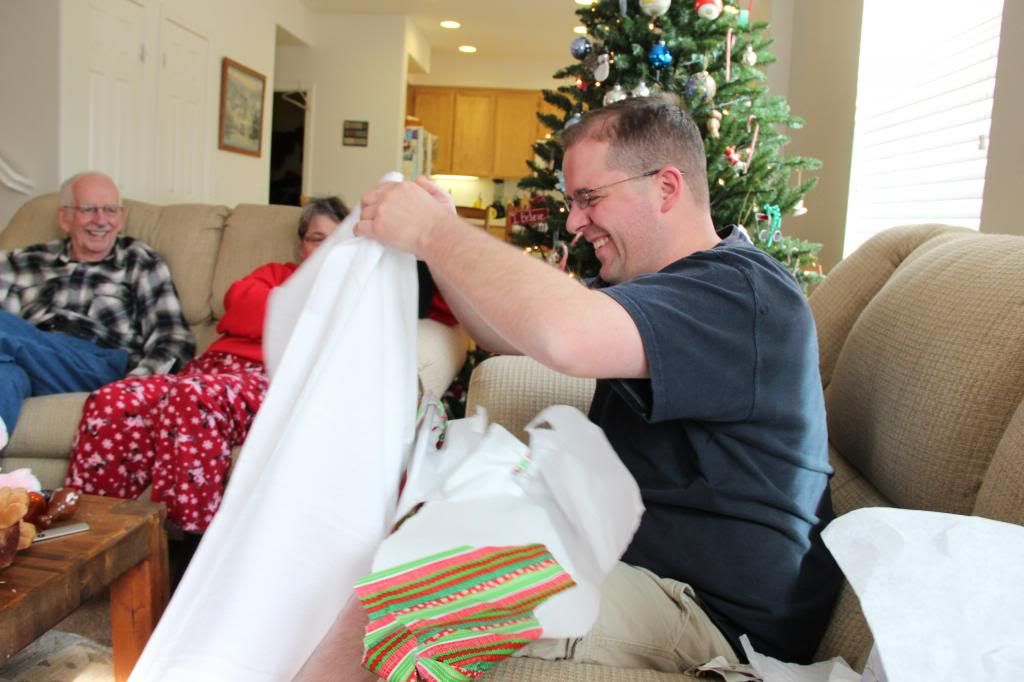 John also got exactly what he was wanting - a LARGE, NEW bath towel. (Ours are going on 10 years old.) I mentioned this in passing to my mom, so she went out and bought this beast of a towel for him! It was love at first sight.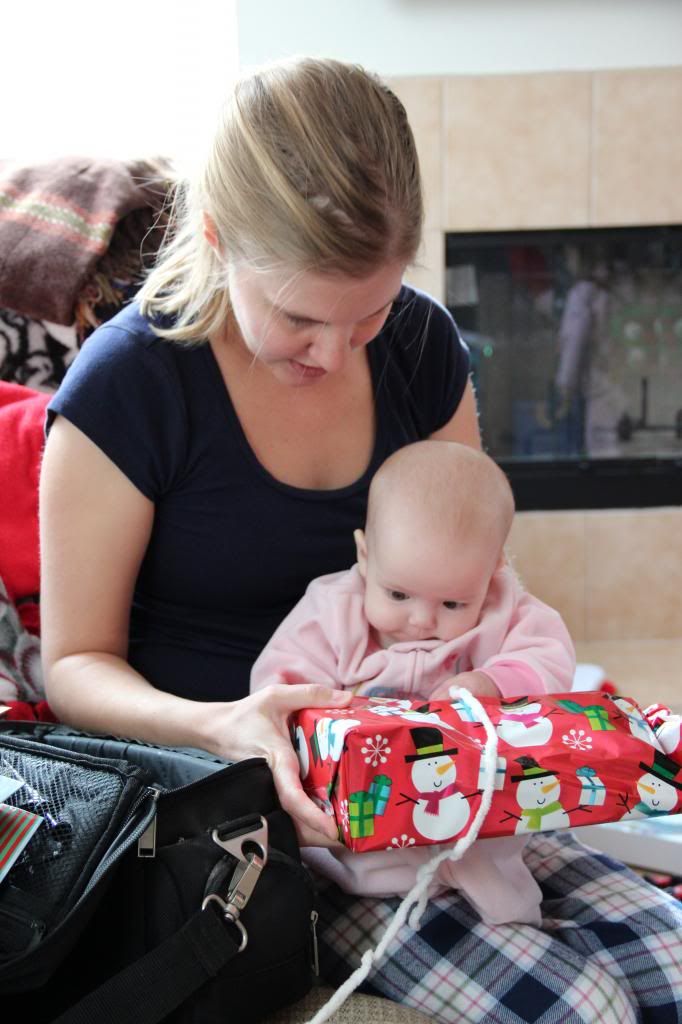 Maggie was quite into opening her presents! She loved all the crinkly paper the best, though.
Later on Christmas day Maggie tried her first bites of solid food - sweet potatoes. She choked and gagged down a bite or two, but wasn't too keen on it. (Since the last week or so she has really taken to food! She will eat anything put up to her lips. It just had to be on her time.)
Both kids got Razor scooters for Christmas! They were a huge hit. And I love them because it's an outside toy that allows them to burn energy. Double score.