Life has been extremely busy lately. A good busy, and a busy that I'm really loving. Adding a third child (who is extremely needy, I might add) has really kicked my butt. Maggie is an easy-going child with me, and pretty much only me. I've tried nursery with her only twice, out of sheer necessity, and both times I was called in to relieve her agony of mommy-separation. In the last week she has learned to say "maa...maa...", which sounds like a bleating little lamb. Yes, I am her hero. And I love it!
She continues to wake during the night to nurse, something I'm not used to, as the other two kids were already sleeping a good 10-12 hours at night by this age (almost 9 months). My little squirt continues to eat an incredible amount of food and oddly enough is still very small for her age. I have noticed her filling out a little bit, but not much. She can sit pretty well, but when she's excited will tumble over.
She's a horrible sleeper for naps, something I really thought she'd eventually start to learn to do better with age. But no. She hates sleep. I'm fairly certain if I were lay down with her she'd sleep like a baby (heh heh!), but that ain't happenin'.
William is doing very well with kindergarten this year. I've had to lower my expectations for both me and him, as I had many subjects planned for him to complete. I've since discovered that the best for him right now is to learn to read well and get lots and lots of outdoor play. He's a diligent worker when it comes to school work, though.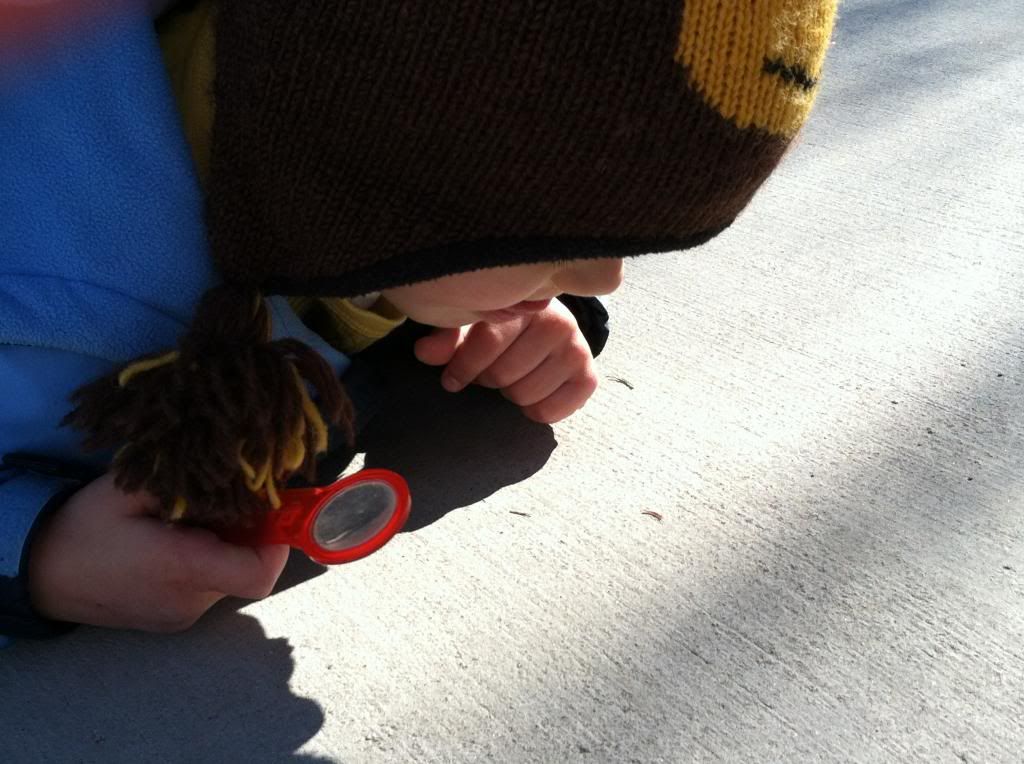 The highlight of his days are going outside to play and explore. I just love the weather we have in these early months of the year!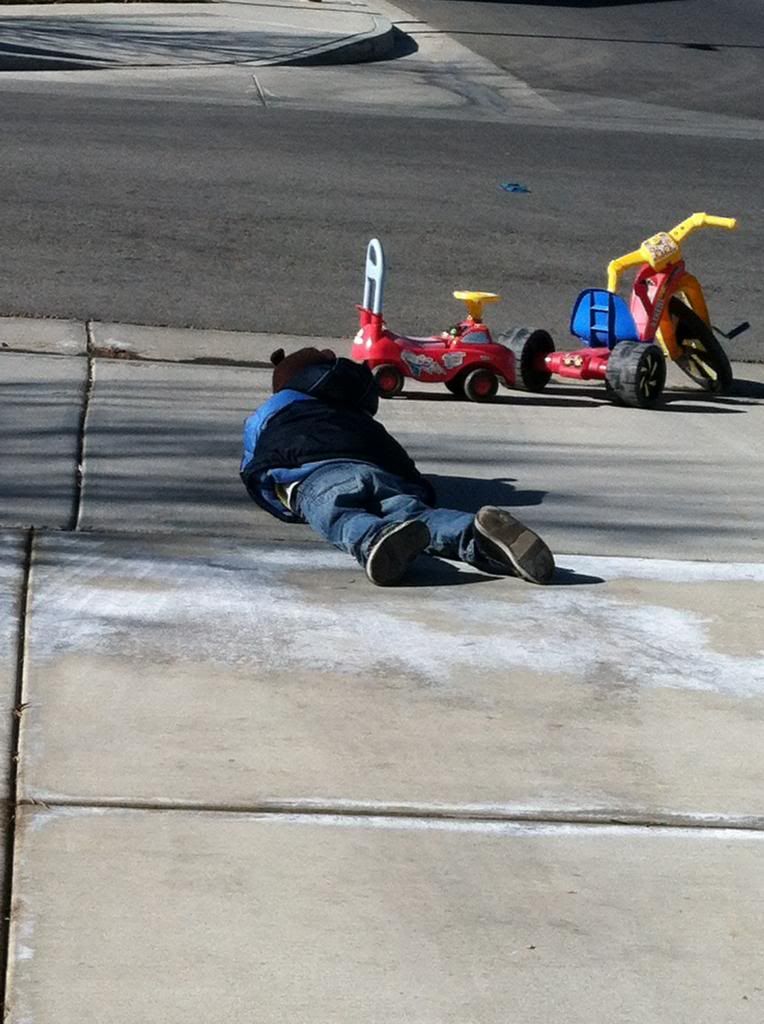 Ah...my middle child. Every time I look I her I do a double-take, as she looks just.like.me! when I was her age. She is so smart, that I'm thinking she'll be reading right along with William sooner rather than later. She writes all her letters and numbers, memorizes Bible verses and poetry with ease, and lovingly cares for her little sister.
But don't let that adorable smile and braids catch you off guard. This girl is a Pistol. I capitalized that word on purpose. The things she comes up with to do...I just have no words. She gets into everything, and then will deny, deny, deny. But really. When the word "Abby" is written in bold, inked letters on the end table, there really is no denying who did it. And just because the word "Mom" is written in ink on my panty door doesn't remove the blame from a certain little pig-tailed chica
.
On the weekends (and some week nights) we have been working hard in our backyard. We had to pull and replant the fruit trees we planted last year due to root rot. Apparently one can water too much. William can be found working hard right alongside of John.
We had a truckload of boulders delivered last week, and John and a group of guys hauled them to the backyard. I'm so excited with what we are doing back there. John has put so much work into our dirt patch and it's almost finished. I can almost call it our yard.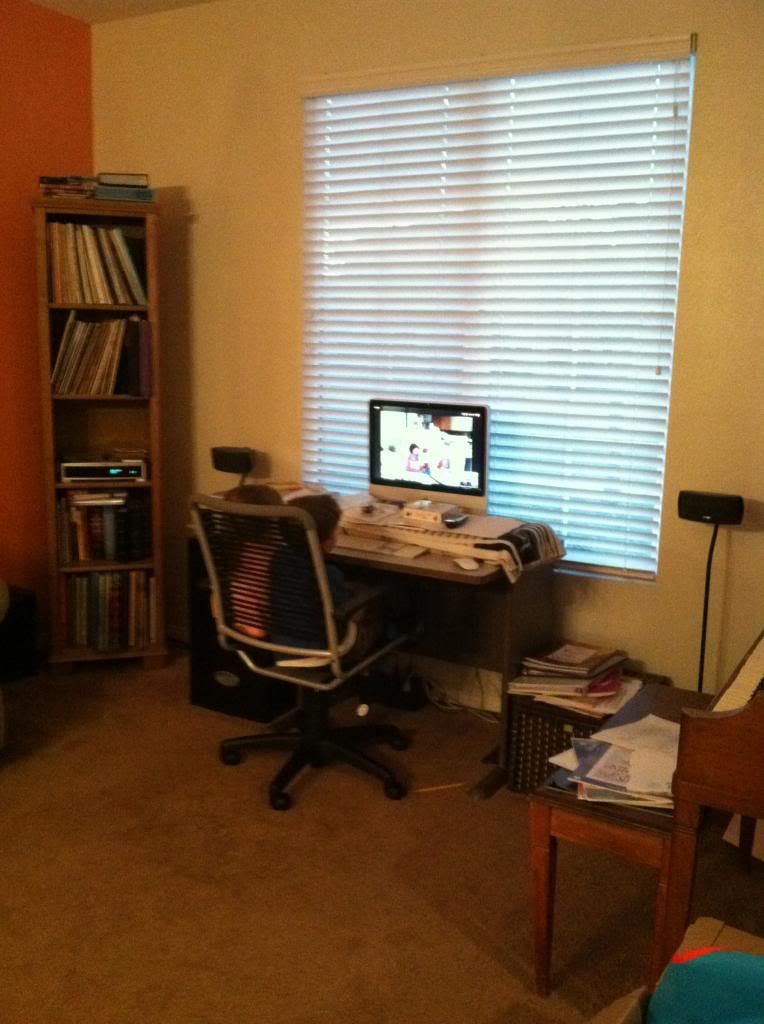 The kids have enjoyed many afternoon stories with Oma via Skype. She read The Mouse and the Motorcycle to them, and has since read many more picture books. Ah...the memories it brings back, listening to her read the stories she used to read to me as a child. Love it!
William is in coach-pitch Little League this year! After only having one year of tee-ball he does remarkably well for jumping into coach-pitch. Last weekend was their opening day and pictures.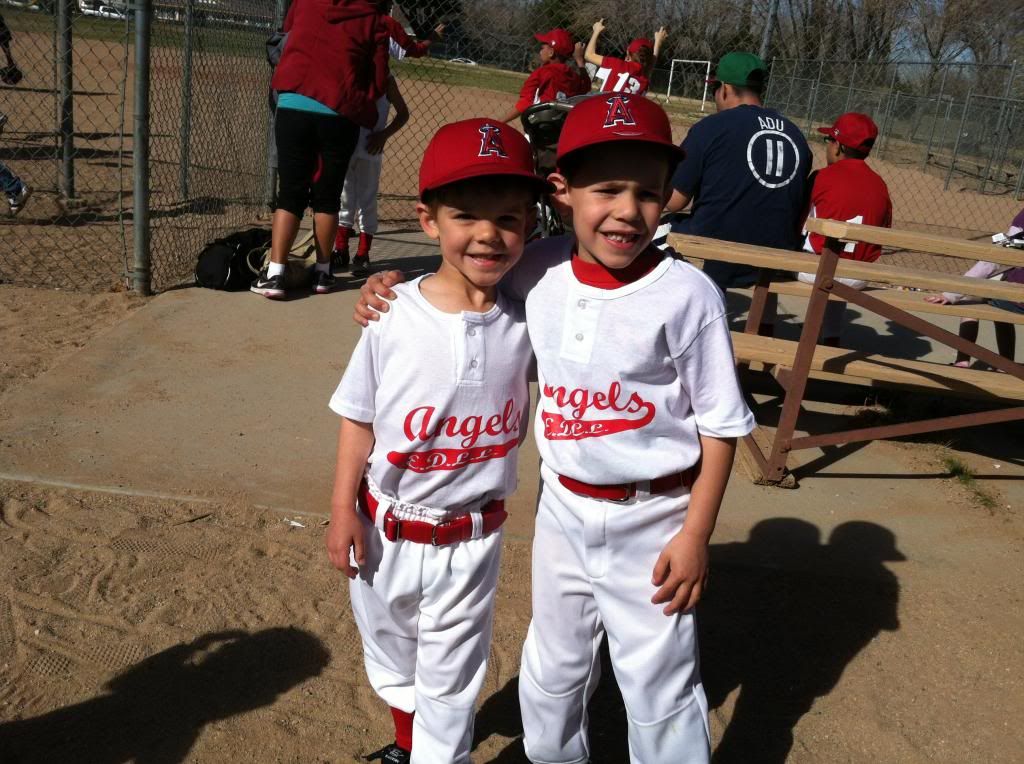 His friends who played with him last year are taking a season off, but some long-time friends of ours signed up their son to play ball, so we asked to be on the same team. There is a year + difference in age between the boys, but they get along so well, with R taking William under his wing, so to speak.
I know I've not been diligent in blogging, but I'm hoping to get better in the future. I know, I'm laughing about that over here, too. But keep checking back here...