Our baby turned a year old Jun 9th. I made a wonderful gluten free cake for her...but then splurged on the frosting - chocolate butter cream, baby.
I had a bit of a hard time getting the three of them to look for me, but this shot just cracks me up. The day before J and I went to the home school convention at the Disney Hotel and J picked up the crowns for the kids. Maggie wanted nothing to do with hers but was still completely enamored with Abby's.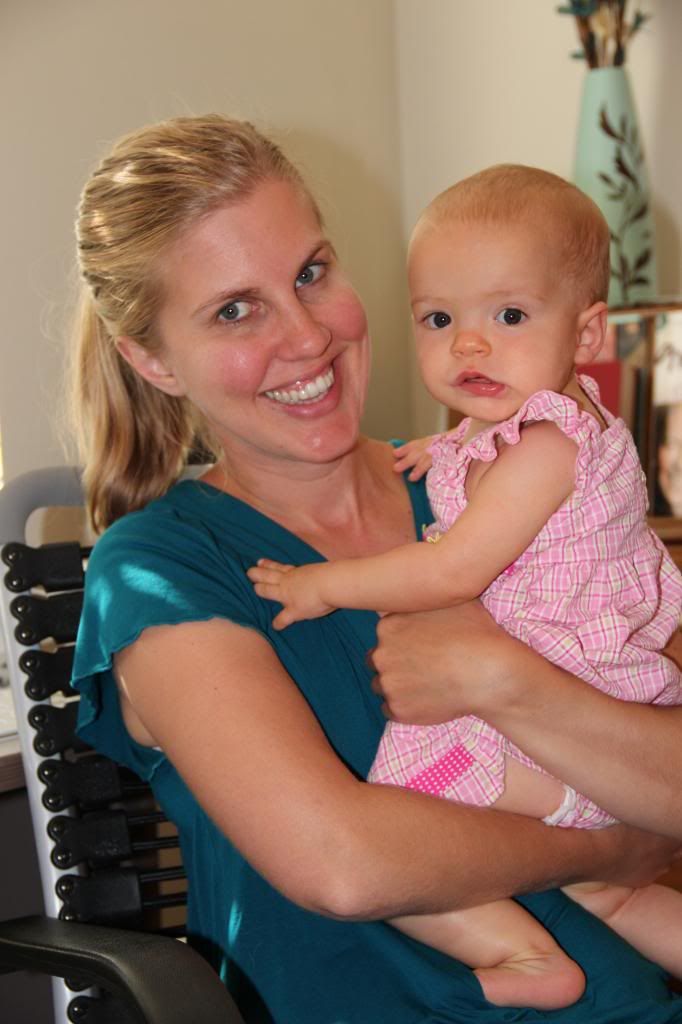 It is a little strange to think that it's been a whole year since she was born. She is now cruising along the furniture, slowly and a bit unsure of herself, but determined. She doesn't like being left behind when the older two run off so she has perfected the army crawl. Man I wish she'd learn to either walk already or crawl the normal way - less wear and tear and her clothes!
She is finally sleeping the nights. It took her till about two weeks after her 1st birthday to start, but that's okay. She's on her own schedule. Now that she's sleeping well I moved her into Abby's room and moved Abby into William's room. I had her and Abby together, but that didn't turn out so well. Abby had joined Maggie in her bed and had literally shoved all the blankets and stuffed animals in the bed with them. Maggie was screaming for her own space. So until she gets a little bigger and can defend herself a bit more with an overly loving big sister, she will have the girls room all to herself. Which is just fine with Abby. She's so excited to join William in his room.