We took the kids to Legoland for a few days. We went to both parks - their water park and their dry park.
John took the kids on this ride, which thoroughly soaked them all!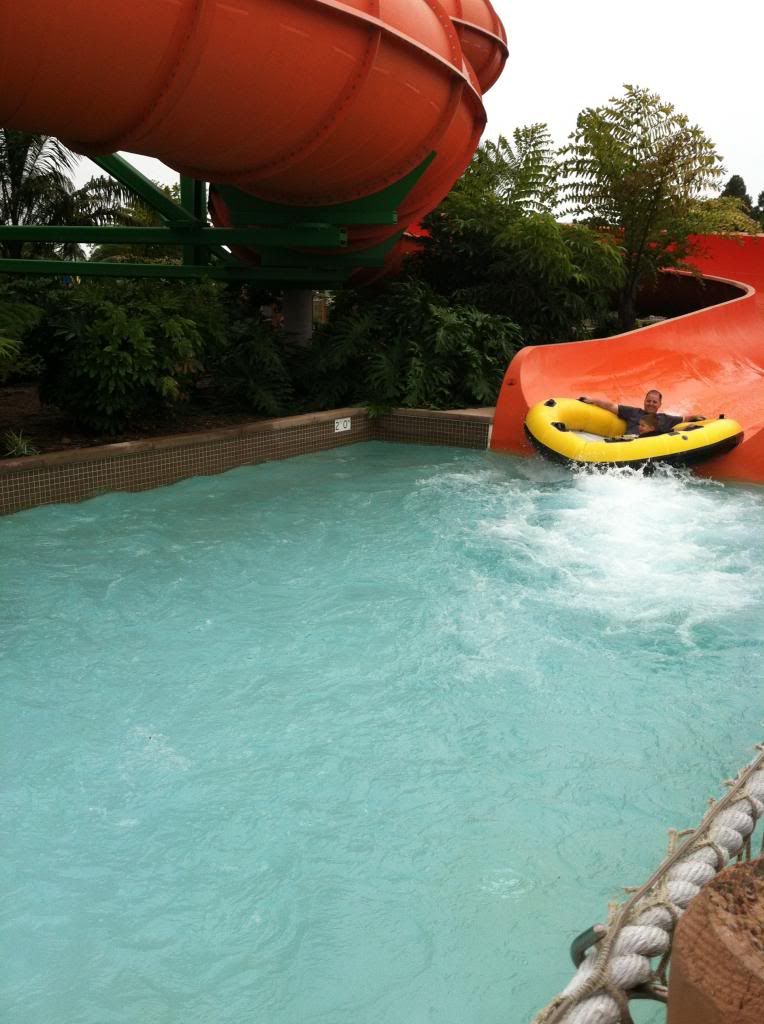 You may all laugh at my poor timing on taking this picture, but it was the best pic I had of them coming down this slide.
John's timing was much better.
Although this picture doesn't show the enthusiasm of the kids, they all had a great time! Maggie was pretty wiped out, due to being at the beach the day before and getting too much sun.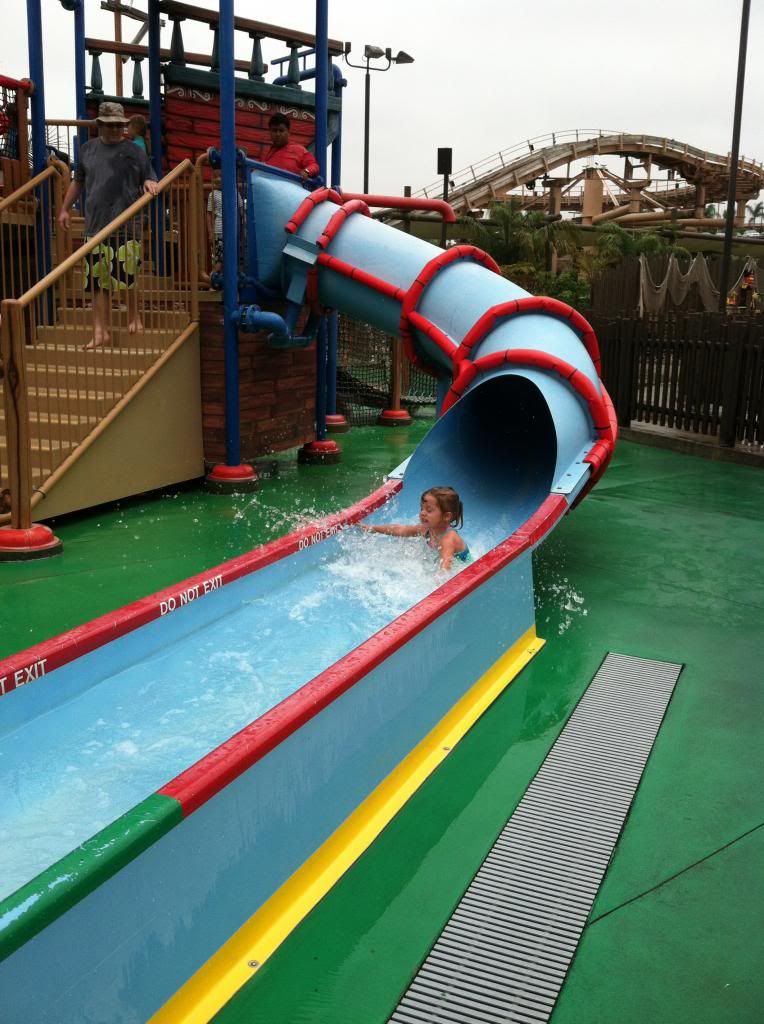 Abby just loved these water slides! William for whatever reason was in a funk and wouldn't go down. However, he went down the adult water slides the day before.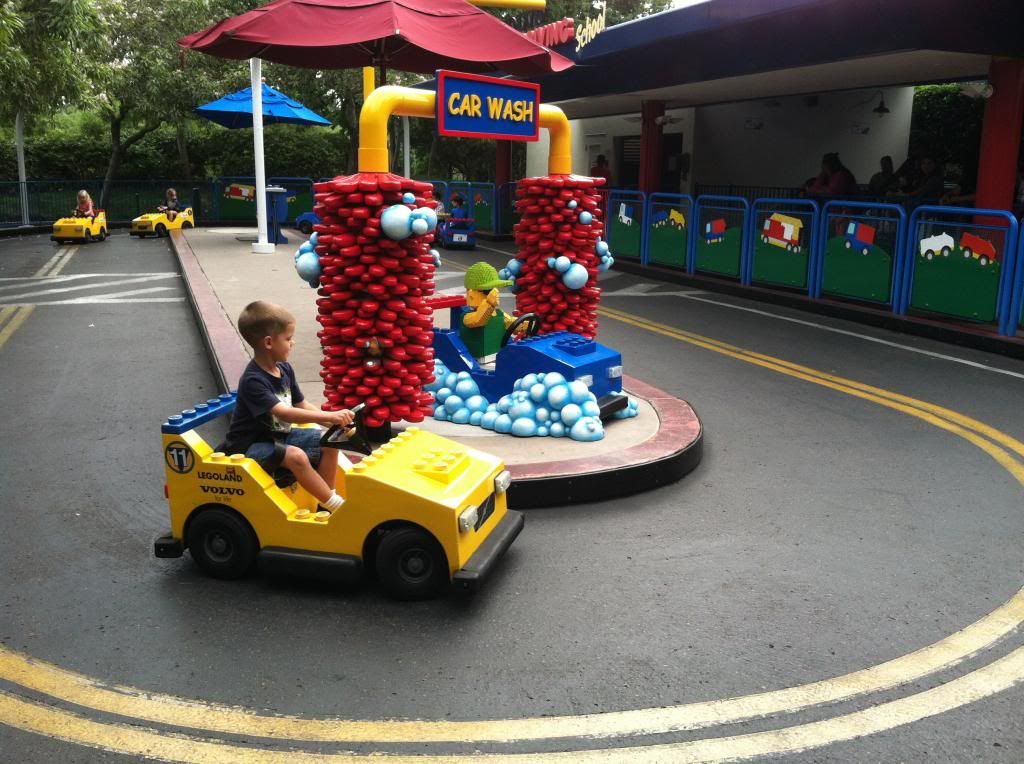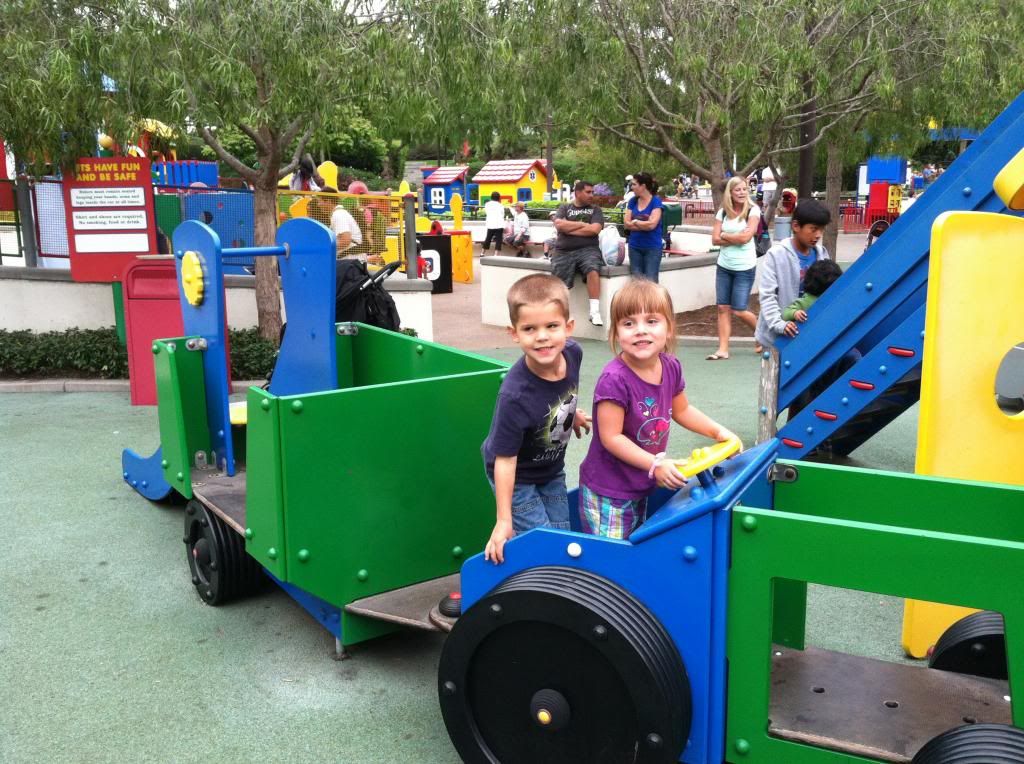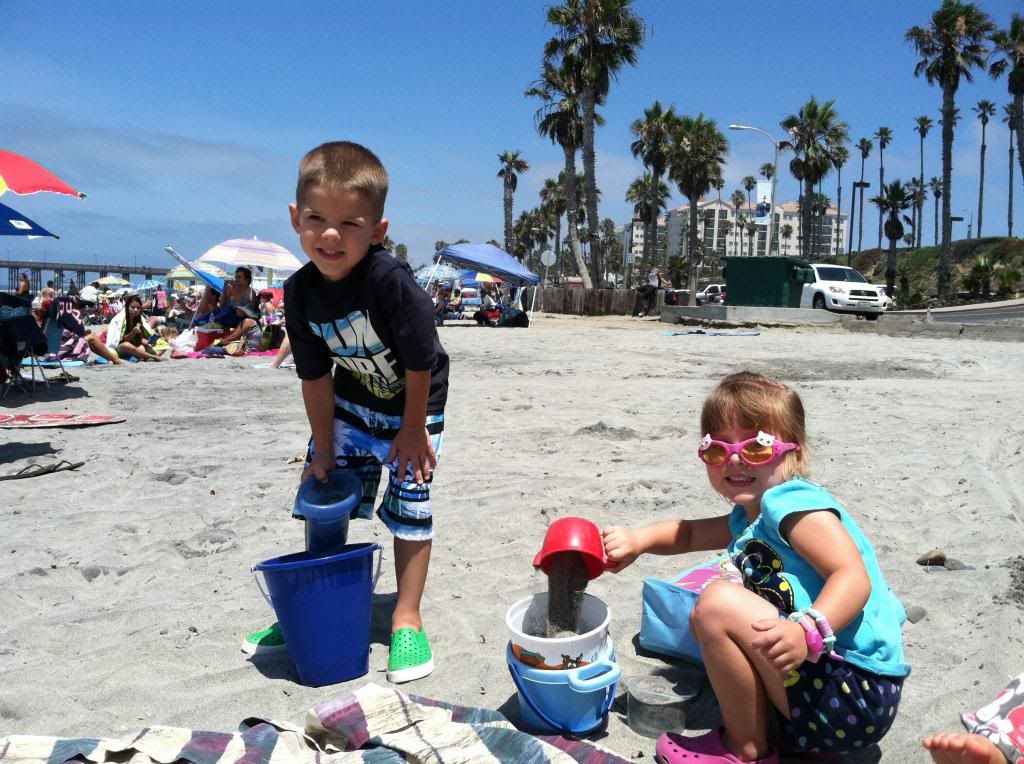 Oceanside beach! It was packed!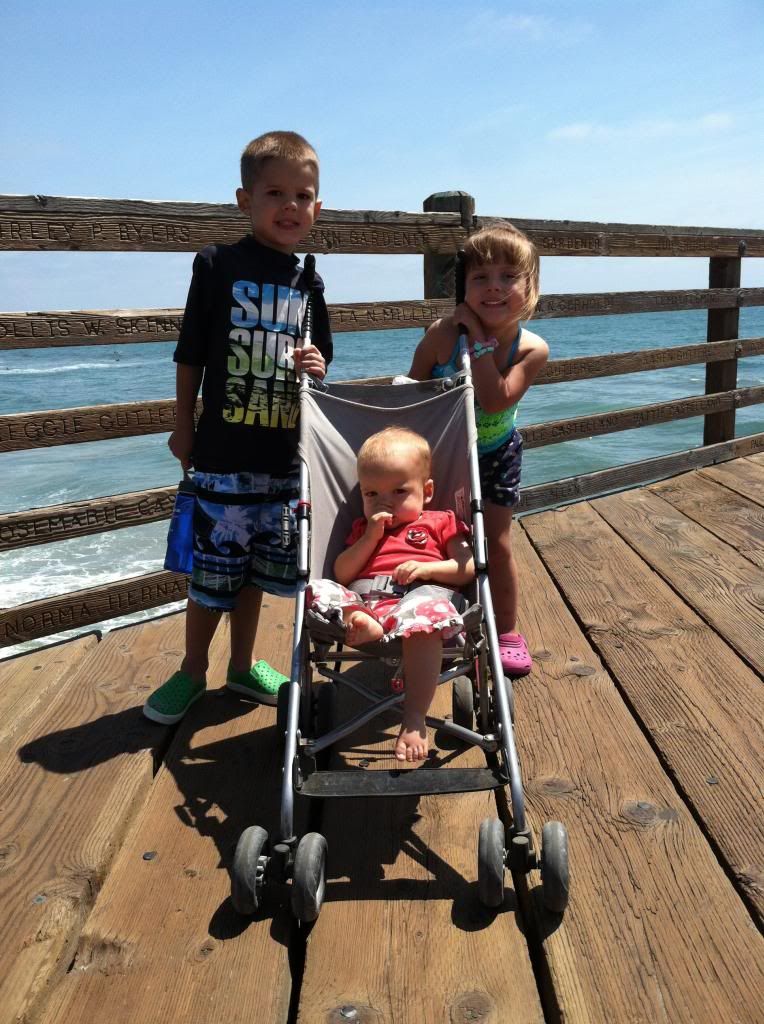 There was this huge pier with a Ruby's Diner at the end. Obviously we stopped for shakes.